Well, it happened. After some initial positive vibes about continuing to work from home, it now appears that the company is backtracking and wanting people to come back to the office. They say that people will continue to be able to work from home multiple days a week, but I think we have started to go down the slippery slope of returning on a full-time basis. Not good. Not good.
The good news is that there are others on my team that are also keen on keeping the work-from-home schedule mostly intact. As I find myself becoming more of an outlier – no I don't share all the happiness of going back to the office – I am working on strengthening my position by doing some research on the benefits of working remotely. One of the things that I did come across was this fantastic quote from work and organization psychologist Adam Grant.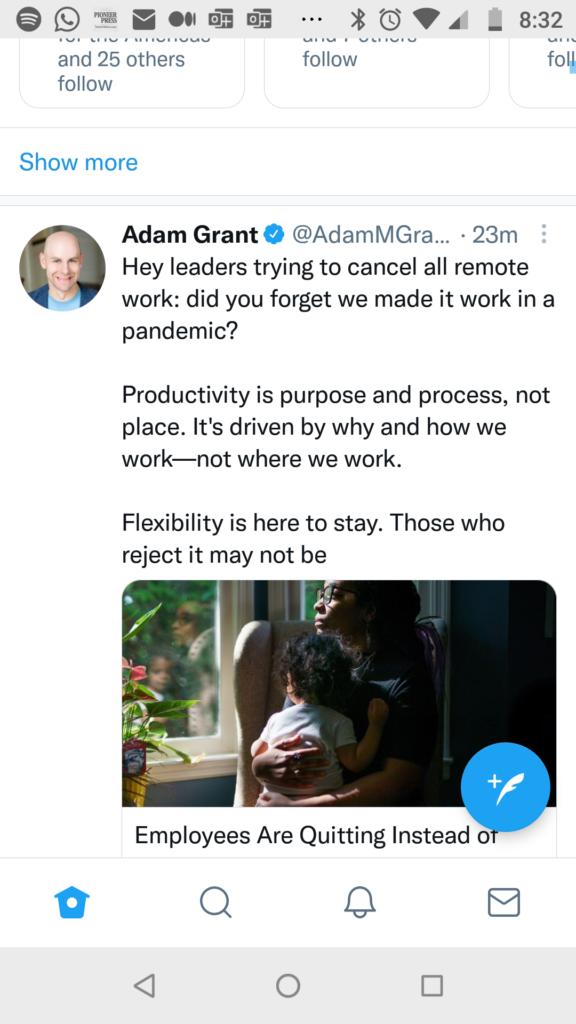 Productivity is Purpose and Process, not Place.
That really struck a chord with me and hopefully, as my company is still working on improving its processes, it will strike a chord with others as well.
Although I had my doubts going into the world of remote work, I have come to like it and feel that I am a better, more focused, and overall more productive employee. Outside of work, the fact that I am home means more time with family, more time to complete all of the household to-dos, and just a little bit more leisure to enjoy a beer at the end of a hard day's work.